Exit Windows 7, Enter Scams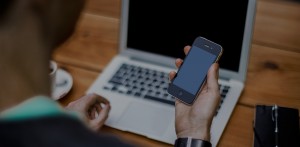 Microsoft ended support for the Windows 7 operating system on January 14th, and scammers are taking advantage of the long-anticipated news to launch tech support scams, according to the Better Business Bureau (BBB). These scams are typically conducted over the phone, with the scammer posing as a Microsoft employee. The scammer will use social engineering to either call you out of the blue, or they'll use computer pop-ups or emails to convince you to call them.
"The caller may seem friendly and helpful, but they are far from it," the BBB explains. "They may convince you to pay yearly fees (that don't exist) or request remote access to your computer under the guise of installing software. If you pay the fees, you could lose hundreds of dollars. But if you allow the scammer access to your computer, your secure personal information, such as banking details and login credentials, can be compromised. This puts you at risk for identity theft."
The BBB stresses that Microsoft won't contact you like this. If someone claiming to work for Microsoft calls you or asks you to call them, hang up and either ignore the request or go to Microsoft's website and use the company's customer support line.
"We checked with Microsoft, and they confirm that the company never reaches out to offer support by phone or pop-up on your computer screen," the BBB says. "All support requests are initiated by customers. Microsoft won't reimburse scam victims for money or gift cards given to scammers, but they are happy to check over your computer to make sure any viruses or malware have been removed."
You should definitely upgrade to Windows 10 if possible, and you can find instructions on how to do so on Microsoft's website. New-school security awareness training can teach your employees how to ensure that they're dealing with a legitimate company.
The Better Business Bureau has the story: https://www.bbb.org/article/scams/21310-scam-alert-windows-upgrade-scams-take-consumers-by-surprise
---
Request Your Security Awareness Training Demo
New-school Security Awareness Training is critical to enabling you and your IT staff to connect with users and help them make the right security decisions all of the time. This isn't a one and done deal, continuous training and simulated phishing are both needed to mobilize users as your last line of defence.
Request your one-on-one demo of KnowBe4's security awareness training and simulated phishing platform and see how easy it can be!
PS: Don't like to click on redirected buttons? Cut & Paste this link in your browser: https://info.knowbe4.com/one-on-one-demo-partners?partnerid=001a000001lWEoJAAW