How Corporate Onboarding Spurs The Data Ownership Debate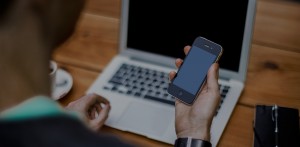 Businesses large and small are demanding better user experiences from their financial service and other providers, whether that be banking, accounting, legal or otherwise.
While this often comes in the form of more digital-savvy services or more seamless user experiences, the customer journey begins from the moment of first interaction, with onboarding a major opportunity for B2B service providers to get the customer experience off on the right foot.
Due to the complexities and regulatory requirements of initiatives like know your customer (KYC) and anti-money laundering (AML) checks, however, the onboarding process can be a friction-filled, negative experience — for businesses and their service providers alike.
Despite the well-known pains of onboarding, service providers and their customers have struggled to navigate increasingly complex and demanding regulations as technology providers often overlook this particular area of friction.
From insurance to banking, onboarding plays several key roles for service providers. In addition to adding a new customer, this process ensures that clients are who they say they are, enabling service providers to maintain compliance and mitigate fraud risks. Yet historically, it's a process that can take weeks.
Beyond improving the experience for the service provider, this strategy of placing greater data control with the corporate end user may also help to mitigate other areas of friction that can make for a negative user experience. Current measures to mitigate fraud risks, for example, are compromising the experience to legitimate business clients.
With thanks to PYMNTS.com. The full story is here: https://www.pymnts.com/news/b2b-payments/2021/horizon8-corporate-onboarding-banking/
Find out how The Identity Organisation can help you onboard Digital Identities, Avoid Fraud and Keep Data Secure with AcuantGo
PS: Don't like to click on redirected buttons? Cut & Paste this link in your browser: https://mailchi.mp/8b5c8353e419/acuantgo-rfi