Old school Security Awareness Training doesn't hack it any more. Today, your employees are frequently exposed to sophisticated phishing and ransomware attacks.
See how easy it is to train and phish your users!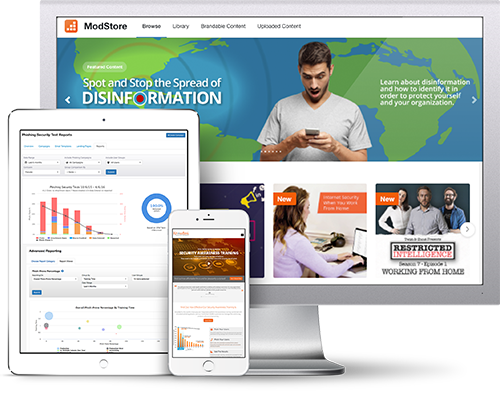 IF YOU WANT TO KEEP YOUR BUSINESS CLEAR OF SUCCESSFUL PHISHING ATTACKS, RANSOMWARE AND CEO FRAUD WHILST STAYING COMPLIANT, GET IN TOUCH TODAY
Find how affordable Security Awareness Training is for your organisation!